Somehow August is on the horizon. This means you probably shouldn't be summer shopping anymore. The only exceptions I'll make are for getaways and events. Other than that, at this point I am positive that you have already shopped until you dropped and may even have a few outfits you haven't worn yet. So close out those online shopping tabs and put the credit card back in the wallet. If you are unsure of how to make it work with what you've got, here are a few ideas!
Repeat an outfit
Take an outfit you have worn before and change one thing. Change the shoes, swap in new accessories, or simply wear a different style top. Simply doing that will give it a completely different look.
Accessorize
I always says this because it's true: accessories make the outfit. Throw on a pair of statement earrings or a cute headband and suddenly your look goes from drab to fab.
Prime example: A couple of weeks ago, I wore a white shirt dress. Nothing major until I paired it with a brightly colored turban headband. I couldn't stop the compliments from rolling in.
Try something new
While you may think that the only time to try something new is when you buy something new, I have found that my most unique outfits are the ones that come from my closet. Get creative! Wear something that is a bit out of your comfort zone stylistically. If you are looking for inspo, check out the #WhatIWore hashtag on Instagram. I guarantee you can find some ideas utilizing pieces you already own.
Keep it basic
There are times when rather than stressing yourself out you should go from minimalist route. A white tee and a pair of cute trousers will do the trick when you're in a bind. It is not always about looking super trendy. Being polished is just as appreciated.
Play up your makeup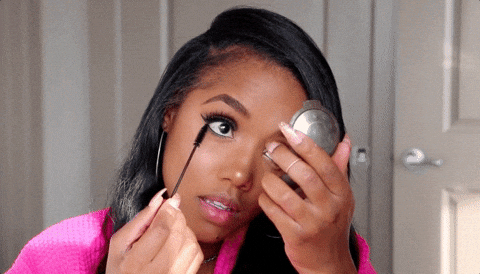 When all else fails play up your makeup. Adding a bold bright lip or smokey eye can do wonders for an otherwise uninspired look.
Plan out your look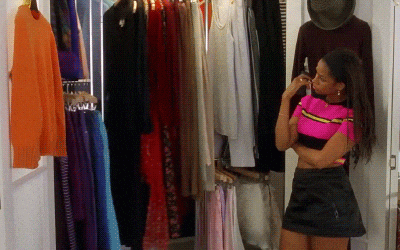 The most important thing to do is to plan your looks out. It is much easier to coordinate an outfit when it's new. You're excited to style your new pieces. When you are digging through the archives of your closet, that takes a little bit more thought. So don't leave yourself only a little bit of time to decide. I'd recommend the night before so that you keep your mornings as stress-free as possible.
It is possible to get out of style slump without shopping. How do you do it?